So, you have finally launched your dream site? And now looking for the next step? What is it going to be?
Confused? Don't worry! Because we all have been there at some point. So, since your site is finally out there, you can use it to expand/start your business and whatever that you desire to do with it.
If you are looking for a change of theme for your site, then I got a perfect option for you! It's TemplateMonster. Check this link out for some really cool WordPress designs.
If you are running a business then these are some must-have business website WordPress themes for you!
You will find few of the best and must have themes for your business here.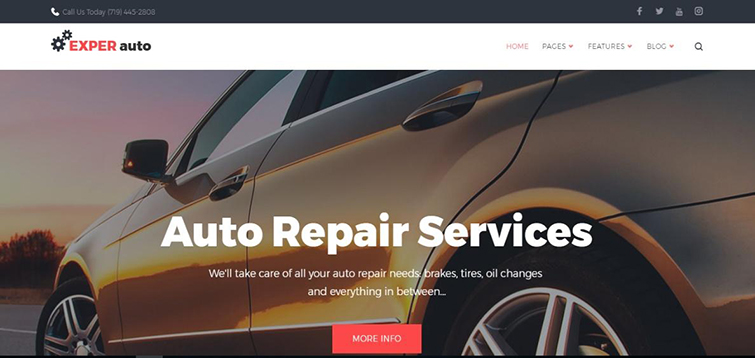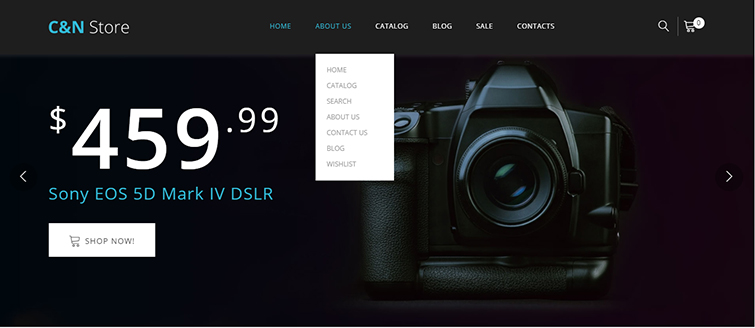 These are just a few samples of the profession and awesome themes that you can find on templatemonster.com. Moving to the next big thing to be done, here I'm going to show you things which you will have to do after launching your WordPress site:

1. Integrating Google Analytics in-to the Site
Google analytics is a tool that helps you in tracking and reporting the traffic to your website.
It can help you track the action of your audience or visitors. It helps you in giving information about things related to your sites' content and visitors.
For example, you can see which is the most visited page, the conversion rates, bounce rates, the number of visits you get per day/week/month and more.
This is a free and easy-to-use tool provided by Google. You can integrate this by using the embed code provided by Google.
2. Securing Your Site from Attacks
Once you launch your site and it's not well secured, it will be much prone to attacks from hackers, or vulnerable to malware and viruses. Protecting your site using a firewall is probably a good idea.
There are many security services provided by 3rd party apps out there like: Sucuri, Wordfence security, etc.
It may sound pretty stupid, but one of the easiest way to break into your site is by a brute force attack. That is by guessing and trying out all sorts of passwords and usernames. These are mostly done with the help of bots, who try out their luck with various usernames and passwords.
And that is why you need to make sure that your login details are strong enough.
Some of the things that you can do are:
Create a new user profile for all editing purposes – the role of "Editor." You can do it in the wp-admin, Users / Add New.
Limit the login attempts allowed before the site is locked down.
Use only safe passwords.
3. Using Google search Console and Google alerts
Google search console is a free tool which can help you in optimizing your site, SEO-wise, and bring out the issues which your sites have structure wise like check indexing status, etc.
It can also help in resolving malware or spam issues, and lets you know which sites are linking to your website, etc. Overall, it's a really great tool that helps your site splendidly.
Search for new keyword phrases that you have not used to track and then go and add it to Google alerts. This will help in mentioning your posts newly. You should also tell Google what to look out for so that it tracks it.
It will also notify you when there is something you need to be concerned with.
4. Your Team should know what is going on
It is not enough if only the leader of the group or one person among the group knows what is going on. It is necessary that the entire group is updated about each and everything about the site, for better coordination and effective results.
Otherwise, it will end up with a lot of confusions and chaos. You need to take the step and create a structured plan and work-hierarchy among the employees.
5. Ways of Advertising
As people spend most of their time browsing on social networking sites like Facebook, Instagram, etc. You can use it too as a tool to share your news, as it will be viewed by millions of people and you will get a good response on your feed.
There are many people who do not spend time on social network sites especially aged people or people with basic phones with no advanced features. So, you can also opt to advertise by making use of either e-mails or SMS, depending upon the individuals.
6. Adding and Updating Plugins
Plugins help in providing you with extra features that can power up or enhance your site and its performance. There are a hell lot of plugins available for WordPress powered sites.
There are plugins for optimizing SEO, plugins for improving speed, plugins for improving security and what not.
As you add plug-ins, it is equally important to update them regularly. Plug-in receives updates from their developers over a period of time. In order to keep the plug-ins functioning properly, you need to update them regularly.
But before actually making your plugins go live, you need to test them. There are chances that the new updates can cause new bugs. So, you need to test their functionality completely before launching them.
7. Creating New Contents
After launching your site, you cannot just sit and take some rest. Now, is the time when real work starts! You need to start spending a lot of time on your site creating new and innovative contents. You need to blog more and do it regularly.
Your contents need to be up to date. If you keep up your contents based on things which have already been discussed before, there is only a small chance that it can get you more audience. You need to provide your site with new and updated contents regularly to attract huge traffic.
8. Deleting or Removing Outdated Contents
Deleting outdated contents is equally important, as is creating new ones. Outdated contents on your site can confuse your readers or misguide them. If the visitors started flagging your contents as outdated, it can impact your site in a destructive way. Like, your site can lose its rankings and may also lose the audience.
So always make sure that you keep fresh and updated content on the go, on your website.
Conclusion
There is a chance that you will find all of these points overwhelming. But do not get tensed, these are really easy methods that you can take care of, slowly and one at a time.
Simply make a note of all these important things that are to be done after launching your WordPress site and make sure you try these out on your site.