Contents:
Introduction
Templates, Skins or Demos
Blocks and UI Elements
Layouts
Plugins
How Much Does It Cost?
WYSIWYG  
Final Thoughts

In 2018, there's no secret that the fresh website themes or templates are more than just primitive single-page products. Choosing the right item, a user can run a website for any business niche. It will be full-fledged and well-featured. Basically, now you can get everything and anything including a lightning-fast speed, trendy design, responsiveness, etc. The assortment of today's web design market is so rich that it can easily confuse even a skilled user. That's why, in this post, we are going to compare 3 famous flagships: Monstroid 2, Divi, and Avada. Which one would be better for you? How to make the right decision? Today, you'll get all the questions.
Main Information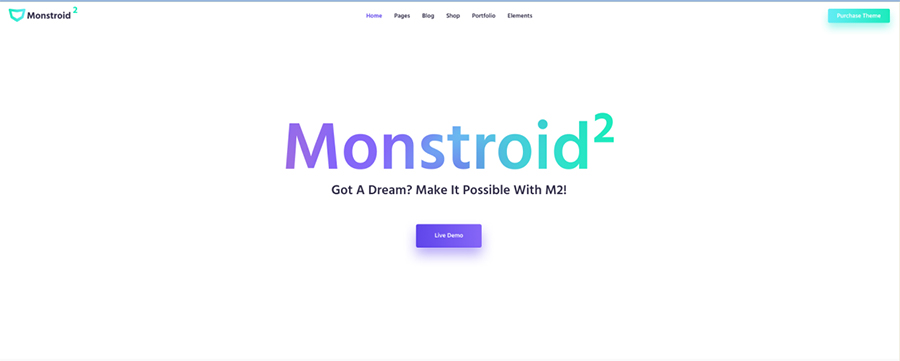 Being a real flagship, Monstroid 2 is the theme for WordPress-based websites. It was crafted by TemplateMonster's team - JemezJet. As all the mentioned flagships, Monstroid is multipurpose. The first release of the theme was in 2017. Since then, it has been receiving regular updates.
August 2018, Monstroid's fans received the largest update. To make a long story short, there are more UI components, updated Elementor, and much more. As you may know, Elementor is the most well-liked WordPress editor. It brings you a bright WYSIWYG experience. What's more, there's even Elementor Marketplace created!
It contains tones of different themes, templates, plugins, and other Elementor-related products.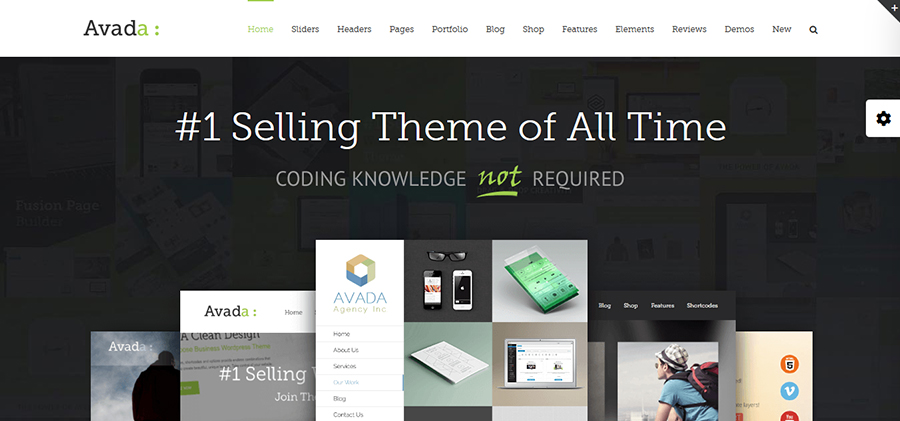 Moving to Avada , it's another multipurpose flagship made by ThemeFusion. The first release of Avada was more than 6 years ago. There were no new versions but Avada receives updates and has a great number of thematic demos. In a word, although the template is quite old, it still fits all the recent demands. Avada comes with Fusion builder. It's a custom ThemeFusion visual editor, which also provides WYSIWYG editing.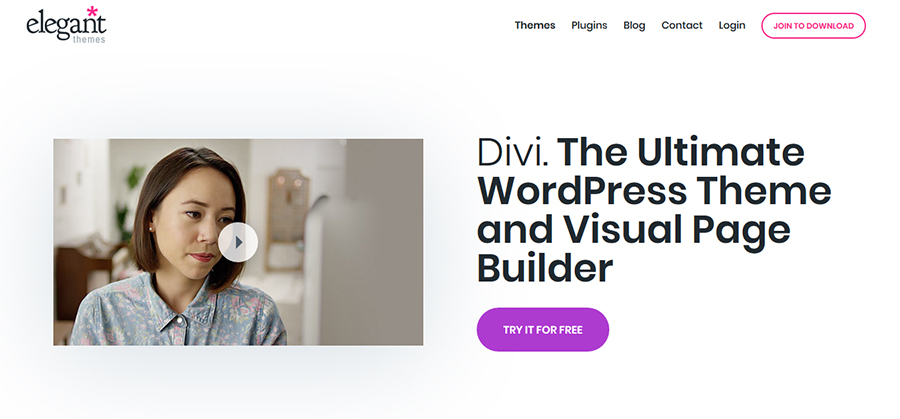 Talking about ElegantThemes, their flagship template is Divi. As the previous items, Divi is a truly visual-editing-friendly product. The first Divi 3 release of Divi was September, 2016. Also, in April 2018, Divi got another update, which provided more extensions and content creation possibilities. Not it's Divi 3.1. It has the editor that allows using live mode during content customization.
Templates/ Skins/ Demos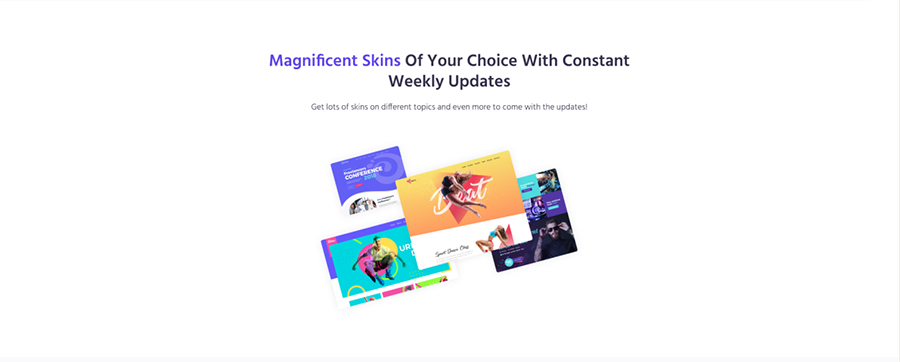 Being multipurpose, Monstroid 2, Divi, and Avada allow users all over the globe building online projects for different business niches. What's inside the packs of these WYSIWYG-ready flagships? Let's figure it out!
Needless to say, choosing Monstroid 2, you will have such pre-designed templates as:
Shop,
Home-made goods,
Health and Care,
Sports,
Building Company,
Lawyer,
Photographer, and more.
These sets of absolutely ready-to-use pages bring a user stress-free and fast website building. No coding needed! Besides, Monstroid 2 update has 20 trendy templates inside. Also, thanks to Monstroid 2 update, there will be even more templates released on weekly basis. Don't miss them!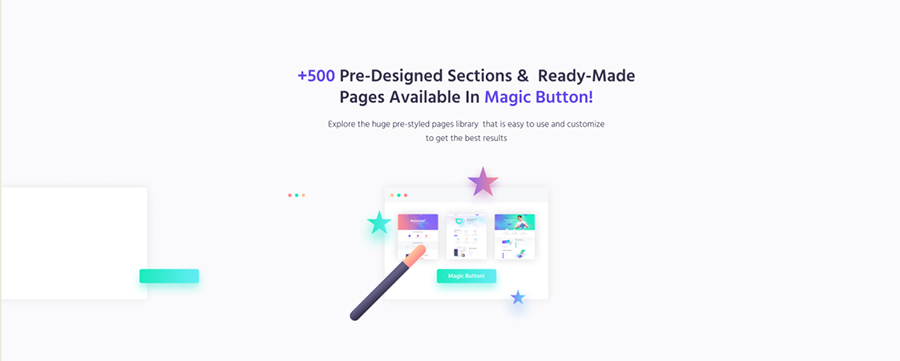 Talking about the visual look of the site, Monstroid 2 provides lot of styles. Such as:
eCommerce,
modern,
minimal,
portfolio, etc.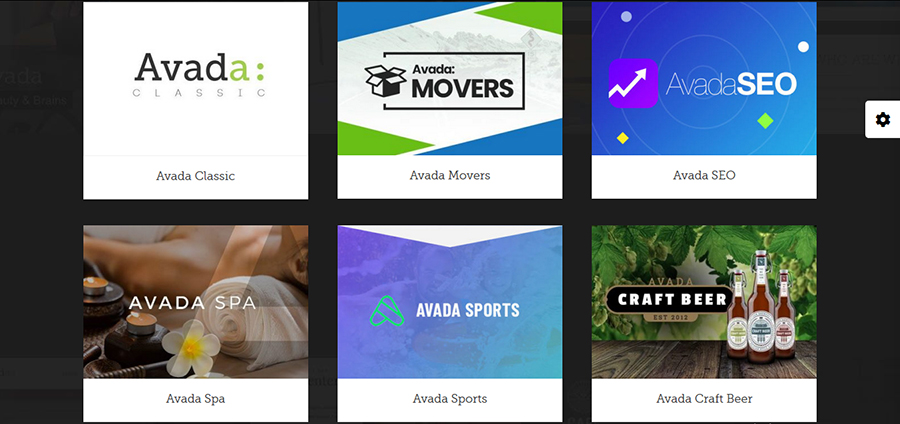 Avada comes with stylish skins (nearly 30) that can be used for many business niches.
Avada Sports
Avada Salon
Avada Technology
Avada Dentist, etc.
Each and every skin has a quality live preview. Use it to see how everything works.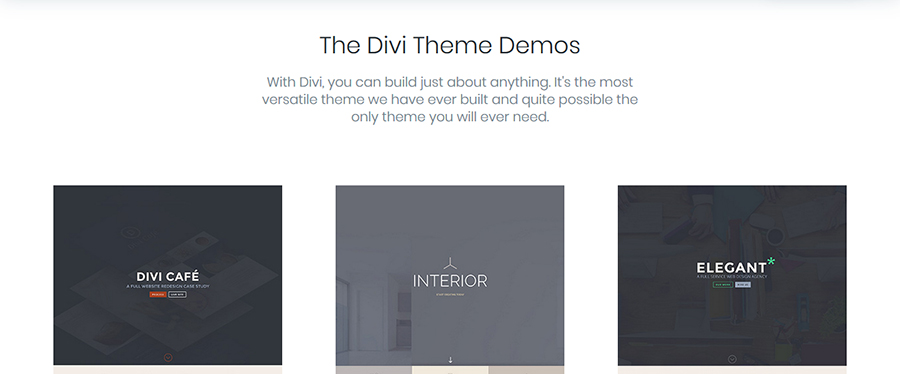 Unfortunately, the creators of Divi do not provide such a wide assortiment. Opening its package, a user will find only 7 pre-built skins. Here they are:
corporate
catering (2 items),
fashion,
interior design
In addition, you will get a couple of universal skins.
Blocks/ UI Elements
Needless to say, it's awesome to have as many content types as possible. Not because you should use all of the at them same time but because it allows you create a unique content, the very website you've imagined.
As expected, Monstroid 2 provides you with a rich set of content blocks and UI components. The pack of the WordPress theme contains the next features:

500+ voguish UI elements,
plus, there are 500+ content blocks coming soon,
20+ full-fledged template sets,
code-free work,
creator-friendly interface,
the possibility to mix the ready-made bloks, elements or pages from different templates,
WYSIWYG editing,
easy instructions. and more.
To say more, you will find new content blocks inside the updated plugins. There are Jet Plugins in the pack of Monstroid 2! We'll back to the rest of the plugins soon.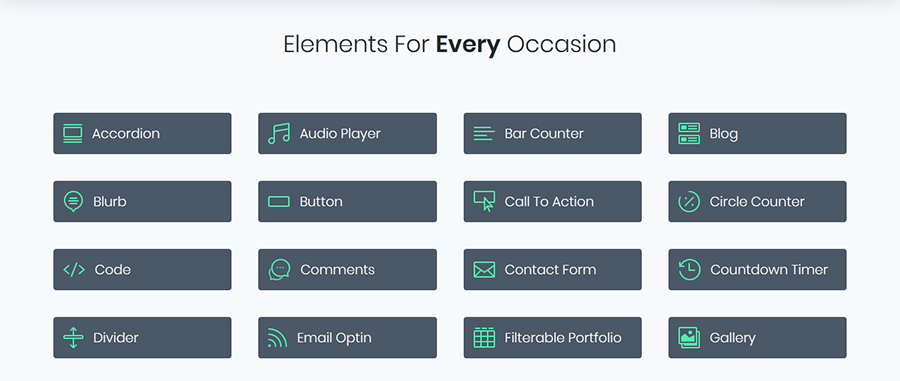 Divi provides its owner with 37 content blocks. Looks nice but the thing is that there's no complex UI presets for the template. That's why, choosing Divi, you'll need to add all the elements by hand.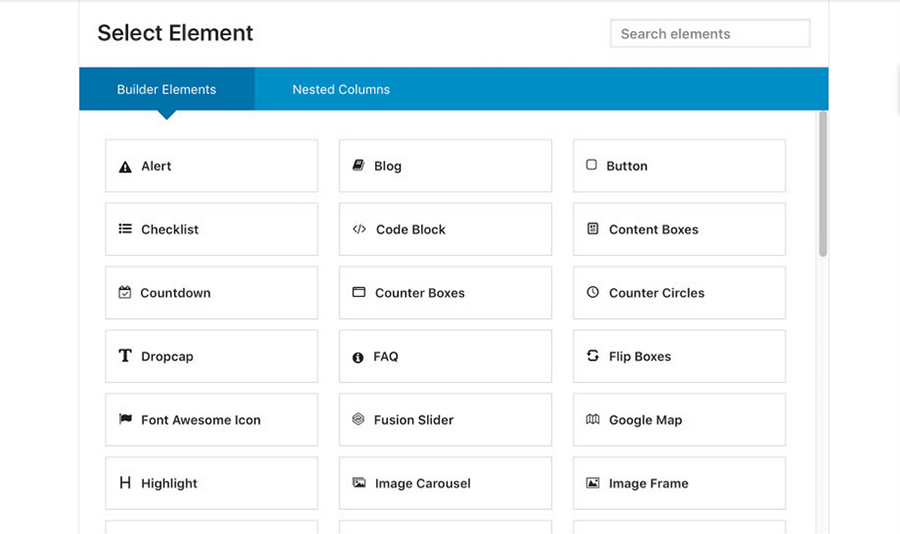 Inside the pack of Avada, you can see 50 content blocks. They're located in Fusion Builder - Avada's custom tool. All the content blocks are shortcodes, which means a user will have to use the default WordPress editor and insert the UI elements within Element Generator.
Layouts
It's time to move to the layouts Monstroid 2, Avada, and Divi bring you!
With Monstroid, a user has:
20+ header and footer layouts,
personal styles,
50 ready-made blog layouts,
components that are easy-to-customize.
With Avada, a user get:
12 header/footer styles
and 6 blog layouts.
With Divi, a user has:
15 header/footer layouts
and 4 blog layouts.
Plugins

As it was promised, now let's see, which plugins the flagships provide you with. To start with, these plugins you can see inside the fresh Monstroid 2 update:
JetMenu
JetBlocks
JetElements
JetTabs
JetReviews
JetTricks
JetBlog
JetWooBuilder
JetParallax
and JetMenu.
Buying Avada, you will be given these plugins: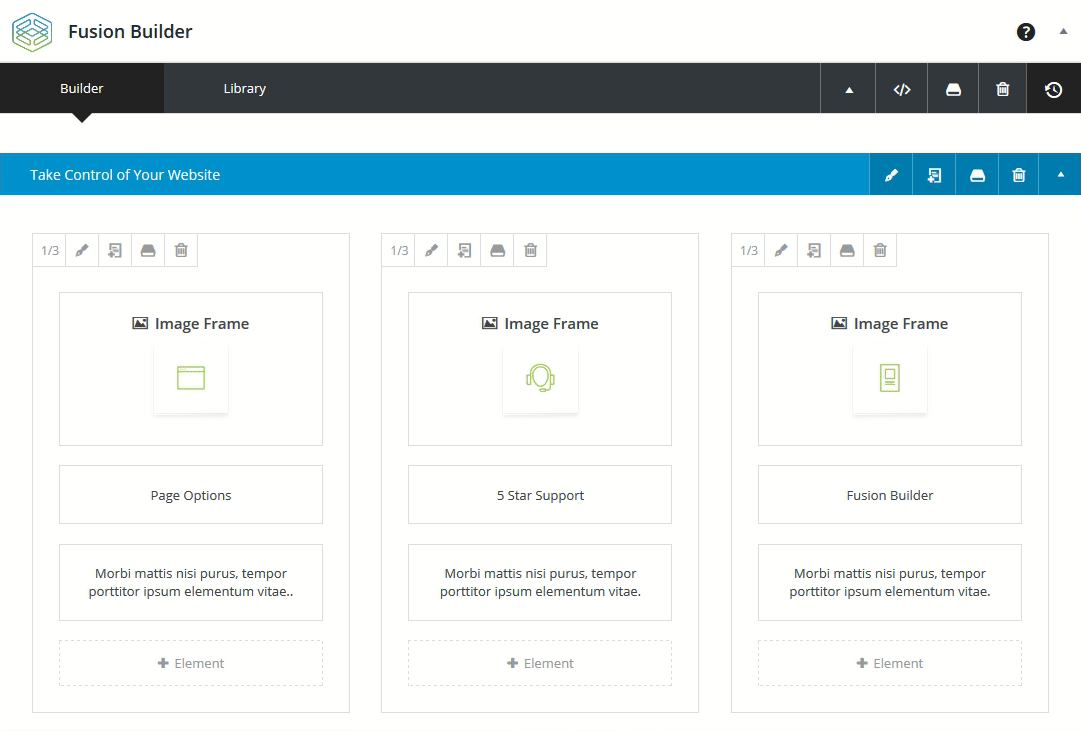 Fusion Builder, 
Fusion Core,
Revolution Slider 
and Layer Slider.
And, alas, Divi comes with a single plugin - Divi Builder.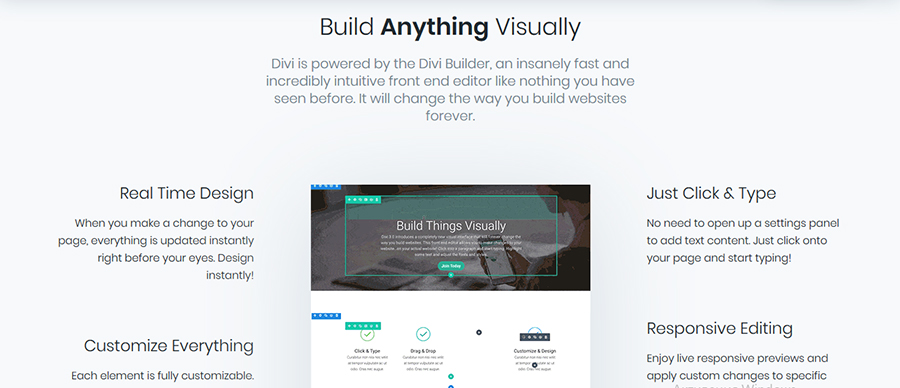 How Much Does It Cost?
To finish with, let's take a quick look at the prices of these WYSIWYG-ready products! Monstroid 2 costs $75 and comes with 24/7 technical support. The regular price for Avada is $60 but its support lasts only 6 months. It's possible to pay $18 and get additional a 1-year support.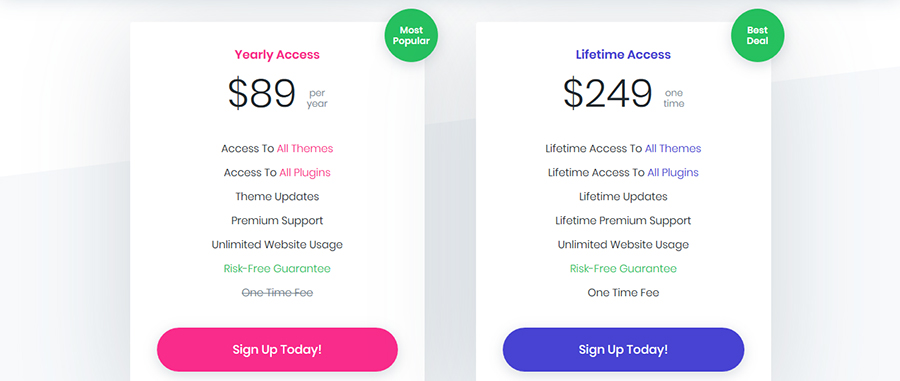 Back to Divi, you can't get just this template. ElegantThemes has 2 paying plans: $89 to get 1-year license to any of 80+ templates and $249 for lifetime access.
WYSIWYG
'What you see is what you get' is a popular way of website editing in 2018. Thanks to it, users all over the globe create their online projects without a hitch. We've already said that all the 3 flagships were made with WYSIWYG-ready design in mind. Let's take a closer look at what you get!
First off, working with Monstroid 2, a user gets Elementor. It has the next features:
500+ pre-designed blocks,
simple interface,
no coding requirements,
live preview,
possibility to create custom blocks and save them to the library.
Secondly, working with Divi, you will get Divi Builder. It has WYSIWYG functionality and provides a user with the library that consists of 22 layouts.
Thirdly, there's Avada, which is a WYSIWYG-friendly template as well. It comes with Fusion Builder. Unfortunately, there is no function to show content blocks on the frontend. Thus, a user will need to replace or add them without preview.
Final Thoughts
Now, it's time to sum everything up. As you can see, all these flagships - Monstroid 2, Divi, and Avada - provide you with a breathtaking WYSIWYG experience. You can edit the content and create new exciting posts without troubles. Previewing them in a live mode, you can clearly see any details, so there'll be no disadvantages. To help you compare these popular products for WP website, we created this new infographic. Check it out to find your ideal theme or template!