Your site's viewership, as loyal as they may seemingly be, expects a lot from you. Meeting their endlessly growing expectations can become a Herculean task in itself – especially if you're trying to increase your page views.
Assuming your site is home to engaging content and eye-catching media – there's no way a reader would hit the back key if they actually spent some time looking around. Establishing a steady balance between the values your site delivers in the face of user expectations can be difficult.
In this article, we'll investigate why your site's readers are bouncing off without a second glance and offer some useful guidelines to help you maximize page views on your site. By the time you're done reading this article, you'll be able to evaluate your site from an informed standpoint and radically improve anything that simply doesn't work.
Let's get some basics out of the way before we move on.
Page Views vs. Page Visits
There are several important metrics you need to keep track of when you're trying to measure how much value your hard work delivers. Two of these metrics are page views and page visits. These metrics enable webmasters to get an indication of how well their site performs with respect to user interaction with their site.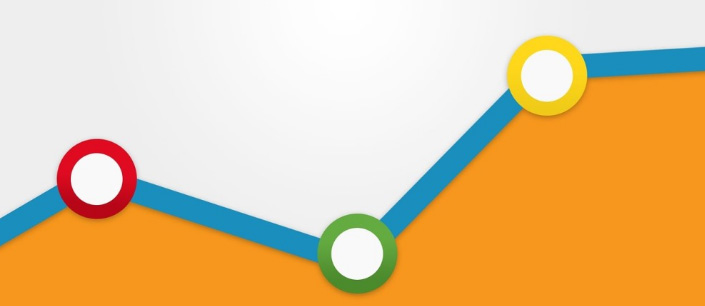 Before we move on to the tips and tricks you'll need to follow to maximize your site's page views, it's important to distinguish between the two.
In a nutshell, a page visit is every time a visitor accesses your website and as long as the session is active, the visit counts as one unique page visit. Once the session expires and your viewer refreshes the page (activates the session) it counts as a second unique page visit. This is how a single viewer can account for multiple unique page visits on a website.
On the other hand, a page view is tallied every time a visitor navigates to a page on your website during a page visit. Say a visitor visits lands on your site's homepage and navigates to the blog section. This counts as two page views. Going by this, a viewer can accumulate multiple page views in a single page visit.
Google Analytics is a great tool to jumpstart the metrics measurement process and track how well your site performs over a period of time. If you don't already have a website, follow this step by step guide to create one today.
Basically, it is a whole lot easier to get your site's visitors to view several pages during one visit than attracting new, unique visitors to your website. Best of all, it's significantly more valuable for business growth as well. Increasing page views means that your site's viewership likes what they see and are experiencing the value your site delivers.
What Do The Viewers Want?
The fundamental issue is that Internet users are starting to expect a lot from the site's they browse – whether it's to collect information, go online shopping, or simply for entertainment. The goal is simple: You have to convince your site's visitors to stick around and check out your site for more than a few seconds.
It's All About Those First 8 Seconds
Internet users have an attention span of about 8 seconds. If you can convince them to stay on your site by alluring them or engaging them somehow in these 8 seconds then you'll succeed. First impressions stick and presenting visible value to your visitors is the entire game.
The difficult part is getting them to do that – the how of it all.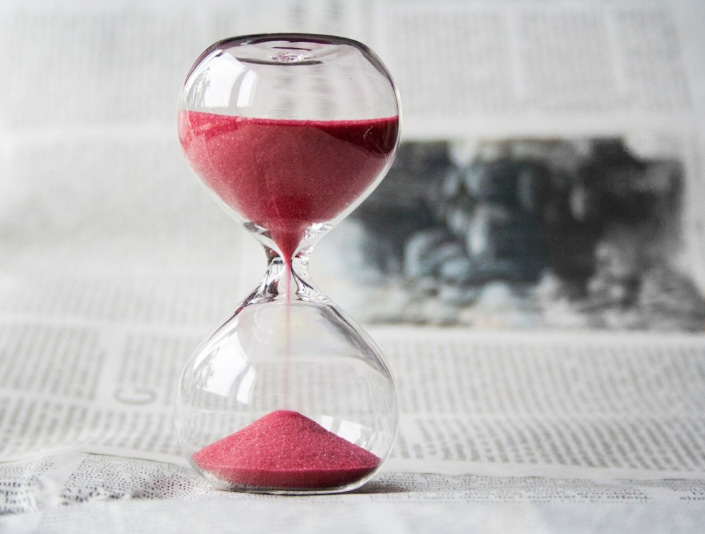 Now that we've gotten that out of the way, let's take a look at how you can maximize your page views.
How to Maximize Page Views on Your Site
User experience plays a pivotal role in the overall value your site delivers and, in turn, how many page views you receive. A satisfied viewer is more likely to navigate through your site and see what else you have to offer them.
Content Above All Else
At times website owners take to adding loud and glitzy widgets and sidebars on their pages to attract visitors and lose focus of why they're there in the first place – to read your content. Your website's content should be highlighted the most when a visitor lands on your page.
Menu bars, sidebars, widgets (read distractions) cause the reader's attention to divert from the content. Unless your site's purpose is to show off its flashy menu bars, you ought to reduce these distractions.
Opting for sticky menu bars that shrink when the user starts scrolling is a good start. If you absolutely must have sidebars (I mean the can't-live-without-it kind) then only include important elements on it such as links to the most popular posts.
To sum it up in a few words: Save screen real estate. Keep your content pages simple.
Link Often and Link Well
Chances are you've heard that linking your content to high-authority sites will improve your site's ranking. While that's true, it's not the only reason you should be doing it. That's just half of the job.
Linking your content to popular sources has many benefits:
Gives your users a chance to read further on a particular topic.
Verifies the facts and points you're making in the post.
Builds trust between your site and its readers.
In short, linking for SEO purposes is half of the story – it also adds value for your readers. You'll be tempted to add internal links to your content instead of external links. The reason behind this is obvious: you want more page views. Linking to resources and blog posts on your own site is a foolproof technique to make certain that your viewership stays on your site. Most importantly, it also plays a key role in how your viewers perceive your site - seeing that they can find everything they need on your site, chances are they'll become regular visitors.
The number one rule when it comes to adding links is that you want to deliver the maximum value to your readers. Always ask yourself which resource would deliver the most value and then link it!
Faster Page Load Times
Most webmasters can tell where most of their traffic comes from (either desktop or mobile devices) depending on the type of website they have and the content they post on it.
If you publish really long, image-heavy posts then chances are your readers use a desktop machine to visit your site. If that's not the case, you probably get visitors who use both desktop and mobile devices.
Fact: 47% of Internet users (desktop) expect a web page to load in under 2 seconds whereas mobile device users expect it to load in less than 4 seconds.
Regularly testing your site's pages for page load times on tools like Pingdom and GTMetrix is important. Although these tests do not take connection speed into account, you can still get a fair idea of where your website stands in terms of page load times. You'll want to keep it well below the 2-second mark. Let's see how Colorlib performs with respect to its page load times.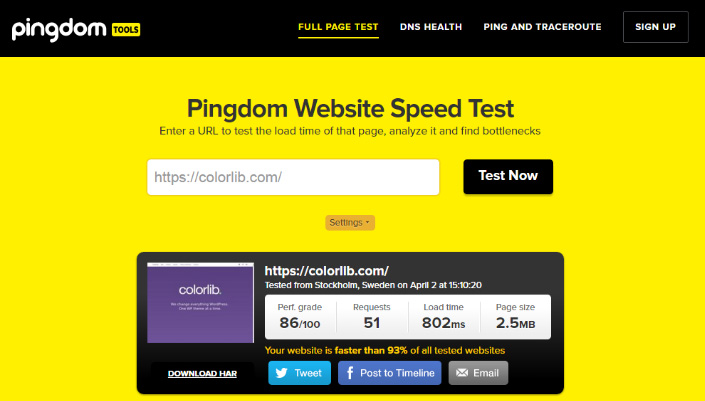 Pretty impressive, eh? By taking a few simple steps, you can significantly improve your WordPress site's page load times:
Install a decent caching plugin.
Optimize your site's images to reduce page size.
Upgrade your hosting plan.
Be sure to check out this post on how to speed up your WordPress site to get started.
A/B Testing to the Rescue
If done correctly, A/B testing can help you determine what works and what doesn't by comparing multiple variations of a web page and putting it to the test in a live environment for a given period of time. By A/B testing different page and design elements on your web pages, you can validate which ones improve the page views the most and which ones you'd do better without.
There are many different elements on which you can conduct A/B tests on including buttons, bars, forms, layout, content, themes, and much more. There are many plugins out there that can help you get started - AB Press Optimizer is a great offering for webmasters who are willing to spend a few bucks but if you're on a tight budget, you can try out the Simple Page Tester plugin that's available in the WordPress repository.
Testing is one of the best ways to acquire real data on how well your site performs in a real environment with real users. By regularly testing your site's layout and design elements, you can reach the best possible design that not only speaks to your viewership but also maximizes your site's page views.
Consistency Is King
Internet users expect consistency in just about everything (save for the content they read). According to Neil Patel,
In order to be credible, your brand must be consistent. In order to be usable, your layout and content must be consistent.
A consistent website is bound to get more pageviews than an inconsistent one and the reason behind this is pretty simple. Whenever a visitor accesses a website, there's a certain intangible learning curve associated with website navigation. A website that's constant and steady throughout makes it easier for the user to navigate through it.
Web design is an important factor to consider during development. In most cases, it's best to follow the industry's best practices instead of exhausting your creativity into producing an all-new layout for each page. Some of the page elements you'll definitely want to keep consistent include symbols, logos, page layout, style, typography, and color palettes.
The question you should be asking yourself is: When my site's visitors return, will they know what to do, where to go, and how to find what they were looking for?
The answer to this question alone can help you improve your site's navigation and layout which, in succession, leads to increased page views.
Some Heavy SEO Work
Sometimes all you really need is a powerful plugin to give you some extra help with the grunt work. Better search engine ranking directly impacts your site's page views. Rank better, get more page views.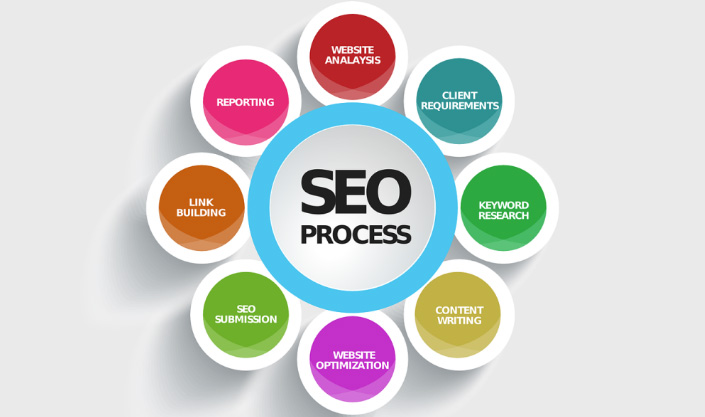 Once you've got your content down the second step is to optimize it. On the writer's end, this generally means that you use relevant keywords frequently and in all the right places. Although there are several SEO solutions out there to get the job done, SEO by Yoast is the most popular option.
Websites that are optimized for popular search engines perform end up ranking better in the search results which is a surefire way of boosting traffic. The more traffic your site receives, the higher the chances are of maximizing page views. If you've got unique and engaging content in place, a little SEO work and social media promotions can get you the initial traffic you need to surface in your niche.
Wrapping It Up
When it comes to maximizing your WordPress site's page views there are plenty of simple, tried and tested methods you can adopt to achieve success. Maintaining a balance between user experience and value is tricky, however, a little extra attention to detail and user behavior analysis can help you improve your site's page views and related metrics by a great deal.
Let's quickly recap the main points we covered:
Make sure your content gets the most attention and delivers maximum value to your site's viewership.
Linking is good for both SEO and increasing page views.
Ensure your site's page load times are optimized.
A/B testing your site is a surefire way of figuring out what works and what doesn't.
Maintaining consistency across your web pages reflects an aura of professionalism and establishes credibility.
SEO efforts will take you over the top by improving your site's ranking on search engines.
We hope that by experimenting with these techniques you are able to maximize your site's page view metrics and deliver optimal performance.
Are there any tips and tricks we may have missed that can help webmasters maximize page views? We'd love to hear your thoughts so let us know in the comments section below!