Orsay WordPress Theme Documentation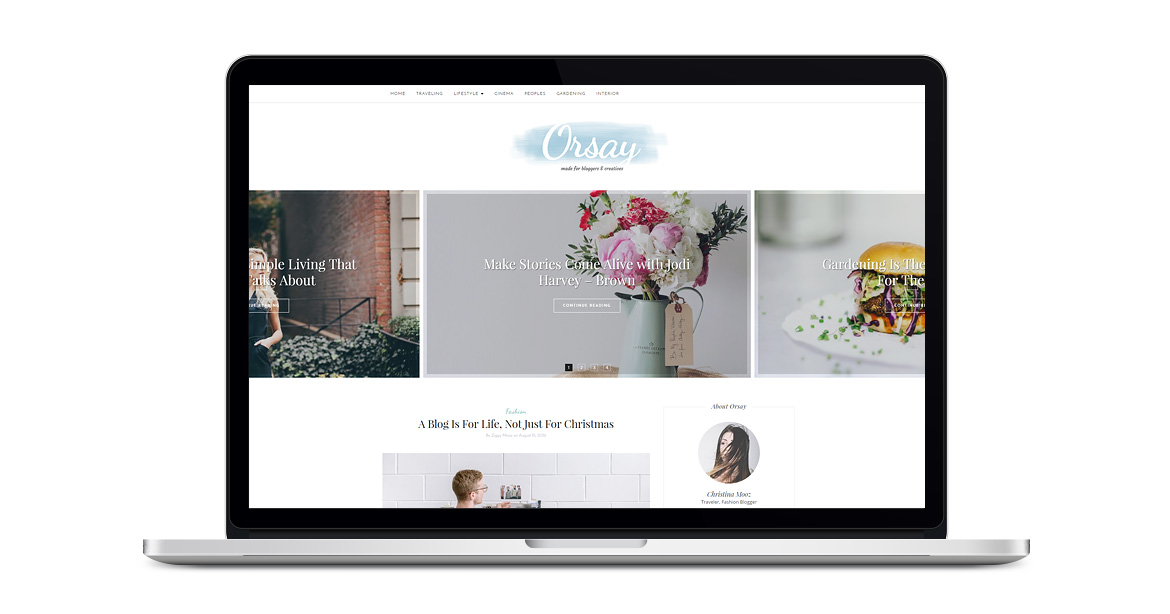 How to setup Orsay slider
Orsay theme have built in slider and no plugin is required.
Slider Settings are located in Appearance >> Customize >> Slider Options
To enable slider just click on "show slider" checkbox and you will see that slider appears
Select category from drop-down to use for Barletta slider
Make sure you have Featured Images uploaded and added for those Posts
How to setup Orsay Widgets
Orsay WordPress theme have built in Social Sharing and Recent posts widget and no additional plugin is required.
How to add Instagram Feed to Orsay Theme
Orsay theme has a footer widget area which is made to add full wide widgets. There you can add Instagram Feed as well. This widget area is the same as in my Sanremo WordPress theme and below you can see the tutorial, how to add an Instagram feed to my themes.
Orsay theme is compatible with WP Instagram Widget made by Scott Evans