Modern web design has gone so far that best templates on the market deliver exceptional website functionality and awesome browsing experience to website guests. However, if you're not an expert in web design, you may not be familiar with features that come with this or that template. In this case, choosing the right template among the rocking themes on the web may be not that simple. Today, I want to explore the functionality of two most-wanted templates on the market of 2017: Monstrod2 vs Divi3, and compare their functionality, cost and ease of customization.
Monstroid2 theme has been acknowledged as a breakthrough of 2017 web design. Production of the template obsessed TemplateMonster team for more than a year. It turned out that their effort was not spent in vain as Monstroid2 turned into one of the most successful WordPress themes of the year.
Divi3 theme was released by Elegant Themes at the end of 2016. Their team has worked ardently for three month to bring you an easy-customizable template that is a pleasure to accomplish a project with. The 'reinvented' Divi has a lot inside and lets the websites powered with it make it to the top.
Undoubtedly, both templates are great for website creation. However, I'm here not to praise the teams that worked really hard, but to compare features of these two templates and find the one the has more to discover. Let's go!
Round 1: Installation
It all starts with theme installation, and, of course, you want this process to be as quick and streamlined as possible. Monstrod2 has an inbuilt Installation Wizard that accomplishes installation for you in a couple of clicks. You can run this wizard from WordPress admin panel, and what is left to you is to confirm the needed actions. Monstroid2 Installation Wizard takes care not only of the template installation, but also assists you in installing a skin, all the needed plugins and sample data of the theme.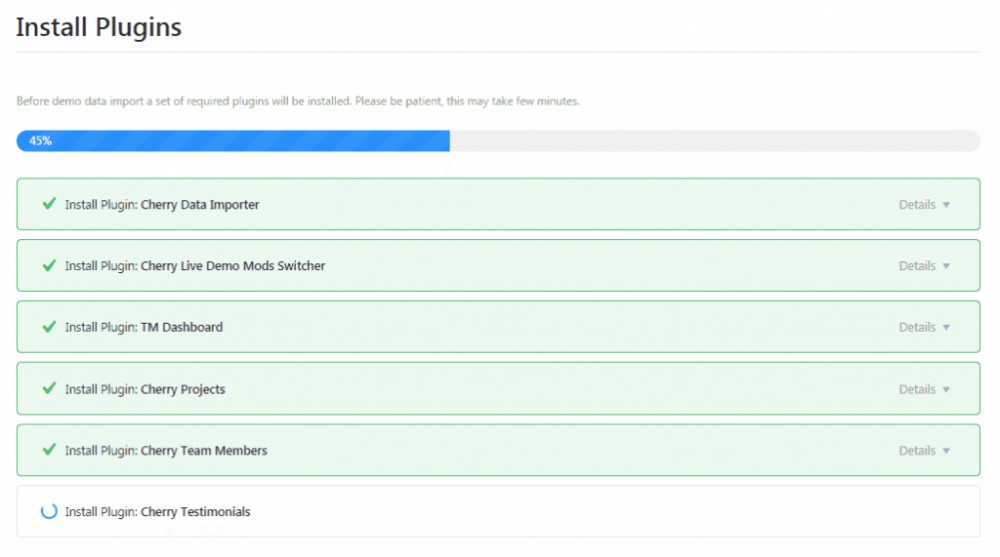 When it comes to Divi, the things are not that simple as you should install the theme yourself. The process of Divi3 installation is not that complex, but you'll have to take care of it. After the installation is complete, you'll see a Divi tab on the left in your WordPress dashboard – that's the right place to customize your theme.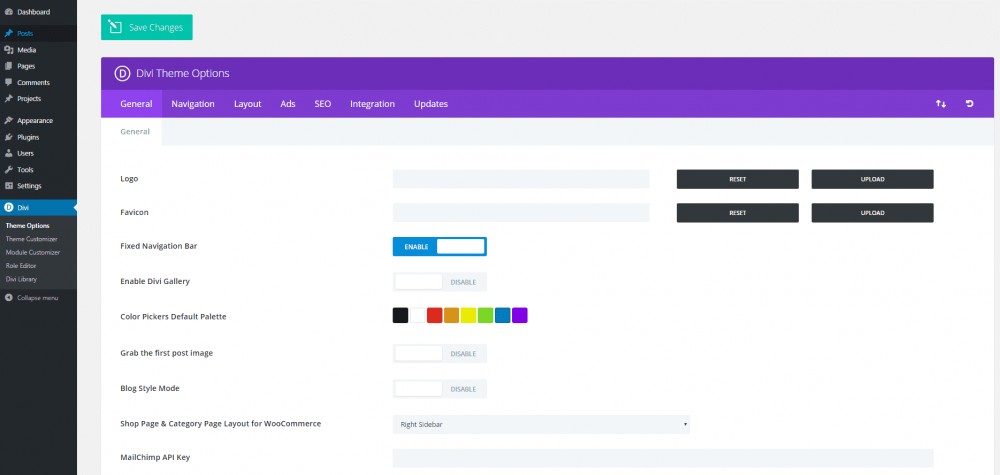 Round 2: Skins
Both Monstroid2 and Divi3 themes are distributed under the terms of GPL license. Under this license, you can install the theme you purchased an unlimited number of times on an unlimited number of domains. To let you create different websites with just one theme, both Monstroid2 and Divi3 have skins that let you quickly create websites for different branches of industry.
Monstroid2 theme has a set of 10+ skins that range from neutral and business-like ones to colorful and creative ones.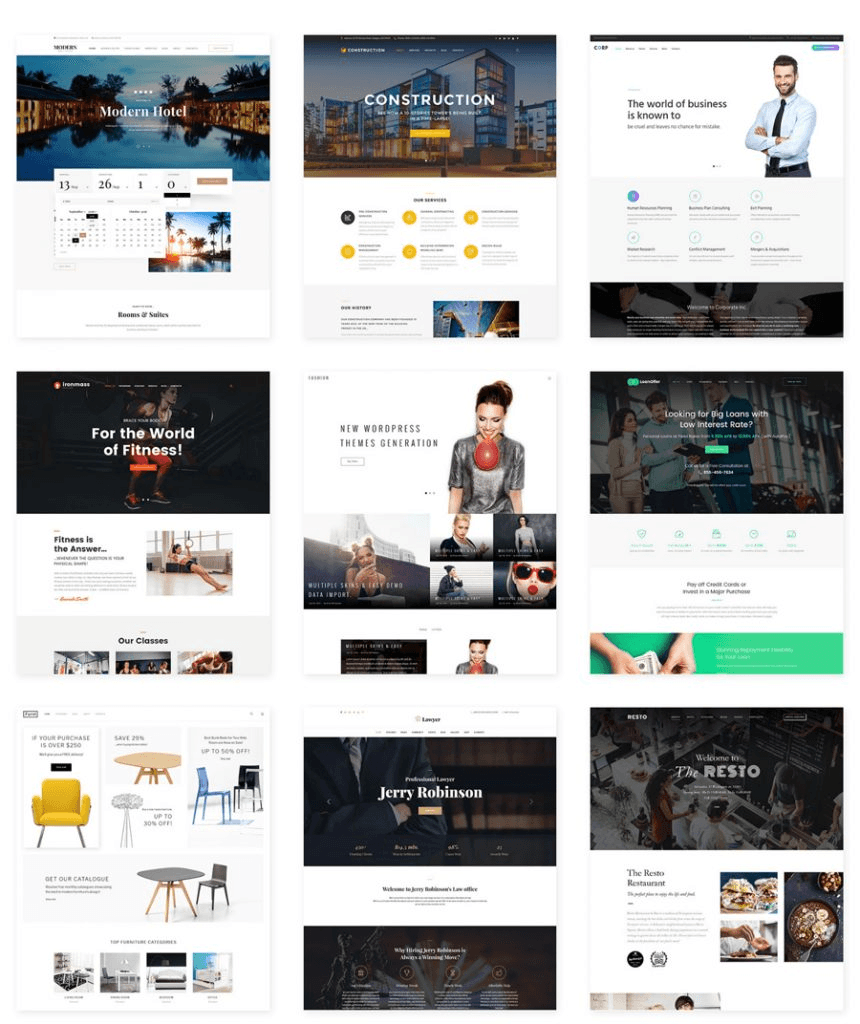 Divi3 template comes with a rich collection of 20+ skins that are available in Divi Builder. Moreover, if you decide to pay $89 per year for Divi, you'll get access to 88 other templates that you can use with Divi3.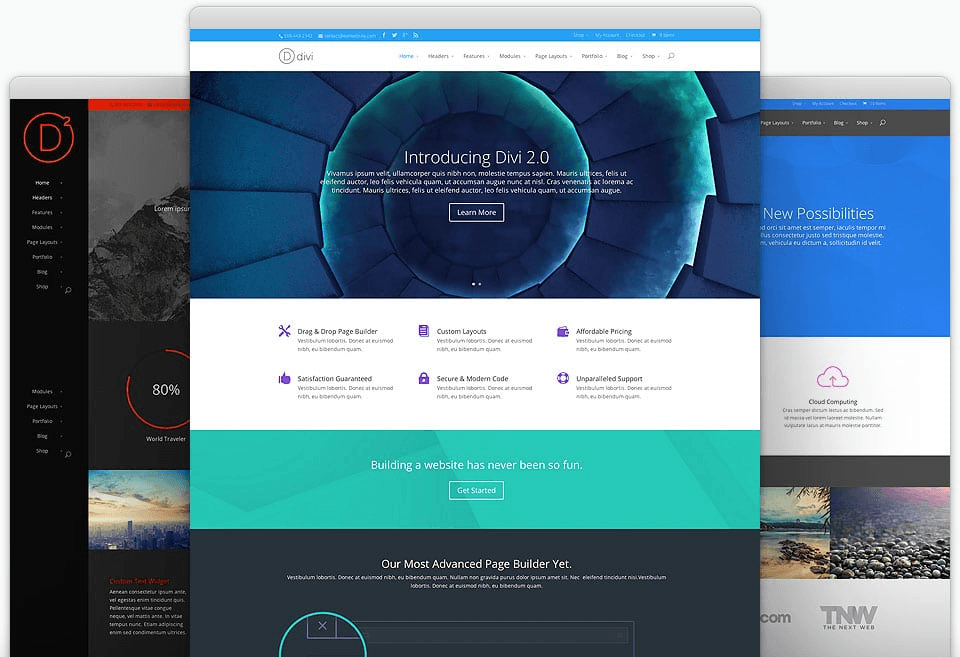 Round 3: Plugins
Plugins are essential for modern templates as they power different website functionality that boosts user experience on your website. Thanks to Cherry and MotoPress teams, Monstroid2 template brings you 20+ plugins that let you creatively present your services, testimonials, team members and post, power live search on your website, built comprehensive menu panels with MegaMenu and integrate your website with popular social networks.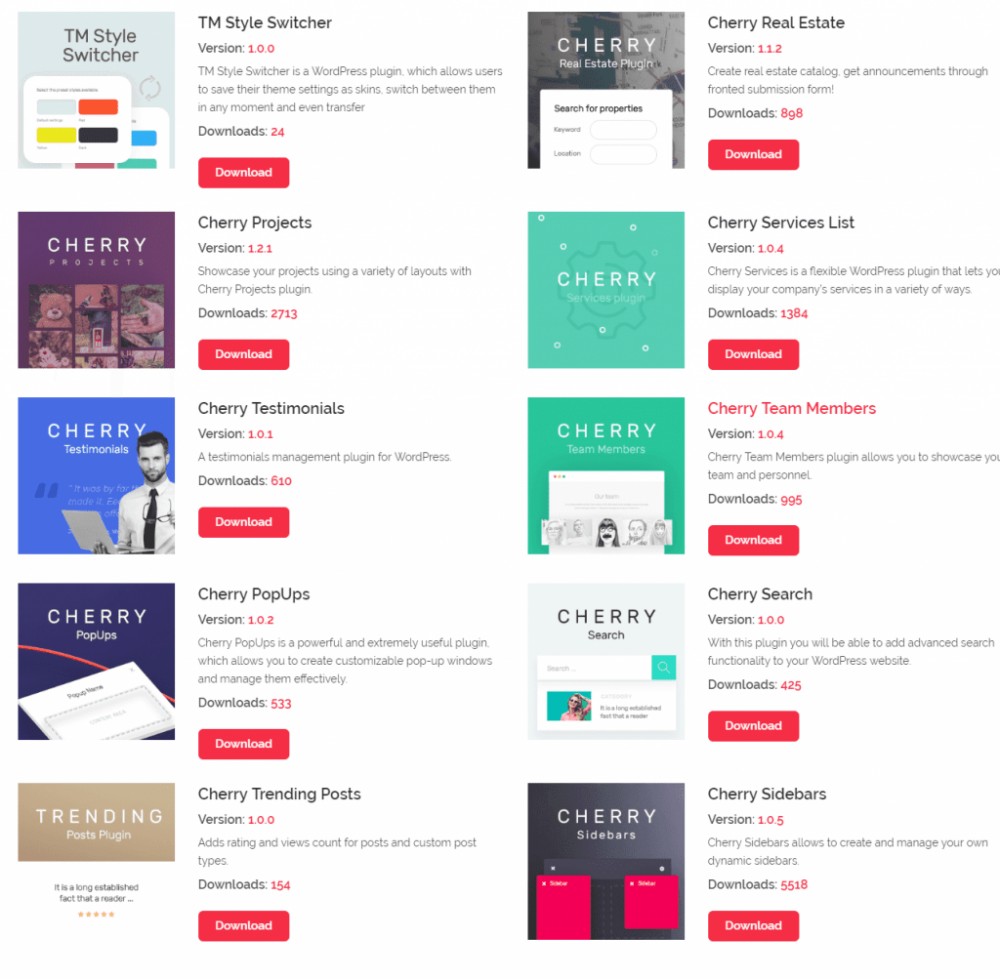 Divi3 team has not gone that far in this regard. They offer you 6 prebuilt plugins that let you work with shortcodes, set up maintenance mode, manage newsletter subscription and sharing in social networks, as well as customize the appearance of your website on mobile screens.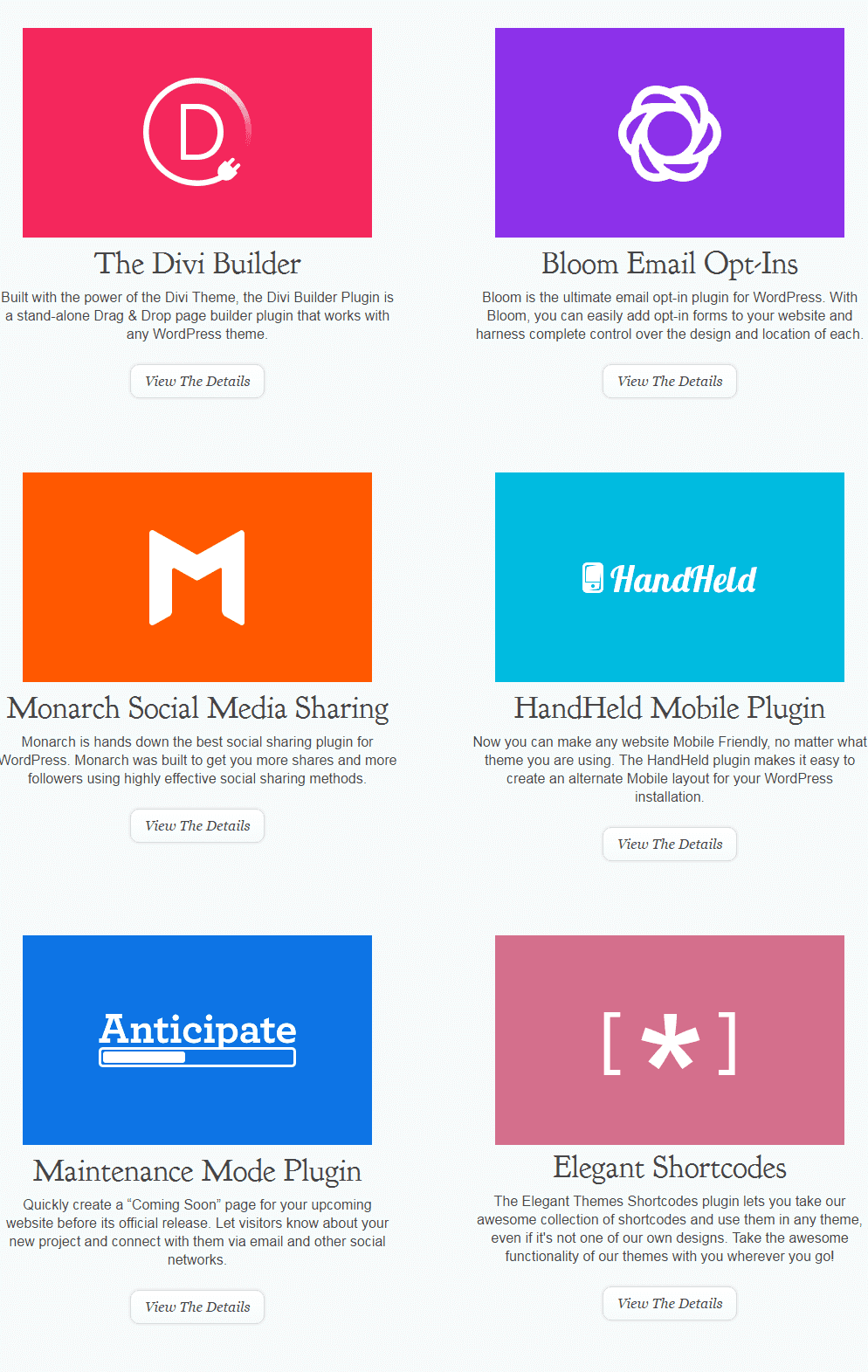 Round 4: Visual Editors
I bet you're not fond of working with code or even in admin panel. Customizing the theme with a visual editor is a true piece of cake. To bring this experience to you, the team of Monstroid2 equipped their brain-child with Power Builder WYSIWYG editor. With this editor, you can use a library of prebuilt layouts or create your own ones, switch among different header and footer styles, add content of different types to your website pages and preview all the changes in Live Mode.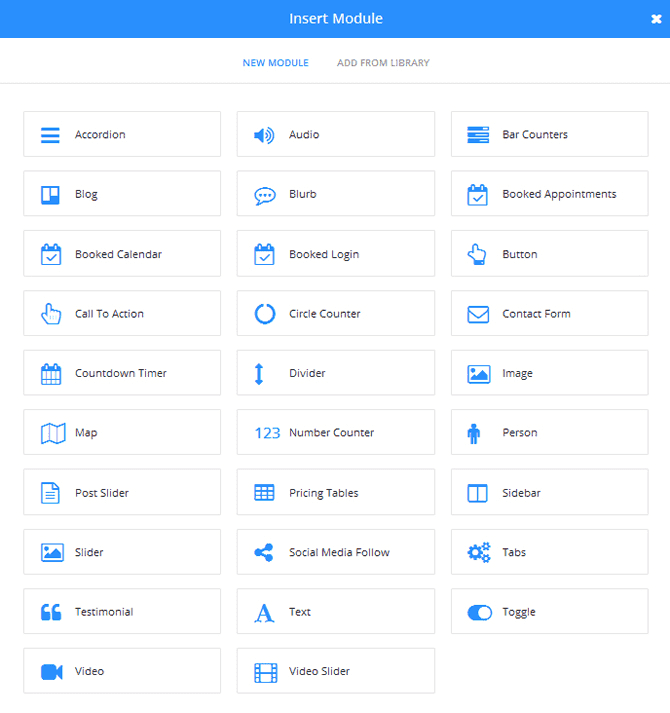 Divi3 theme includes Divi Builder that lets you edit the theme right on the frontend. To tweak the content or the styling of a website element, just click it and find the needed option in the appeared customization window. Divi builder comes with 46 prebuilt content modules and gives you endless layout customization possibilities.
Both builders are great, so it's up to you, which one to go for.
Round 5: Pricing Policy
How much are you ready to pay for a template of such quality? TemplateMonster team asks you to pay $75 once and the great Monstroid2 theme will become yours for a lifetime. I guess this is a very simple and straightforward pricing policy that lets you get the template for a reasonable price.
To power your websites with Divi3, you should either pay $89 every year, or pay $249 once for a lifetime access. If you plan to stay with Divi for more than one year, then it's obvious that you'll spend 2+ times more on it than on Monstroid2.
Check out Divi3 pricing plans below: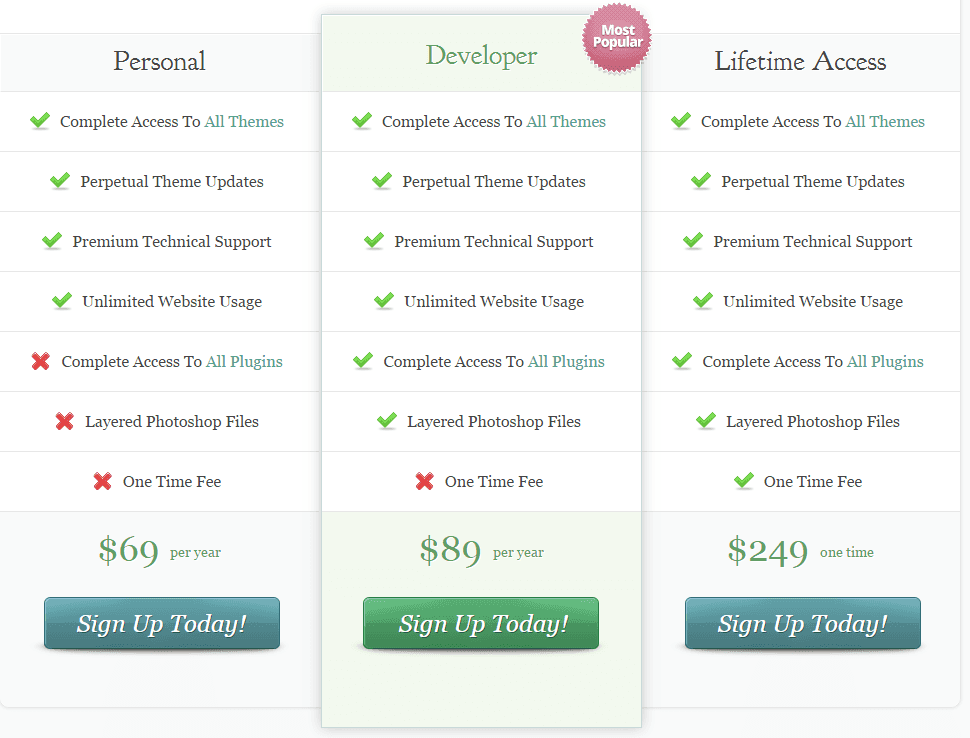 Round 6: Support
I can't tell you how great it is to have someone to consult with when customizing a template. TemplateMonster, the company that produced Monstroid2, knows this. They bring you outstanding 24/7 Live Chat/Phone Support and Ticket System. Whenever you feel like consulting a professional, contact them and they'll check out your website and provide a step-by-step guidance for you.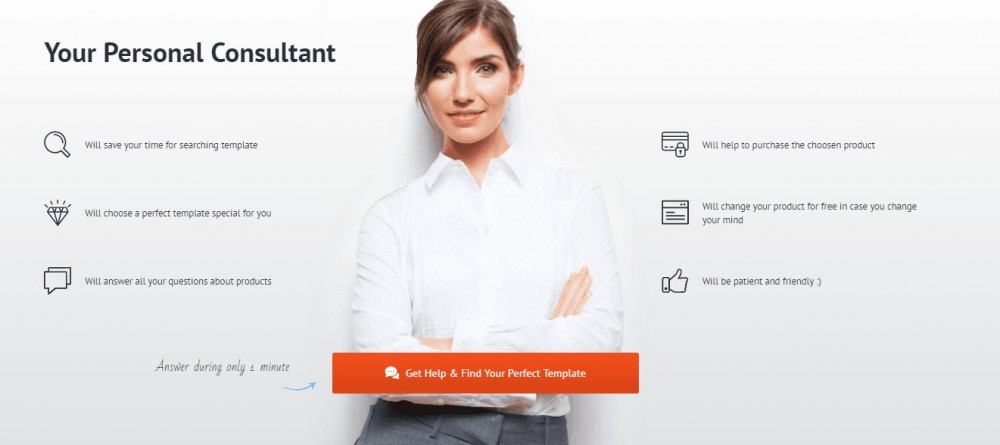 Unfortunately, with Divi3, you don't get such a service. Elegant Themes run a forum, where you can address the community with the issues you're facing. That's all the support that's offered for Divi3.
Let's Count!
So, we've compared the main features of these two great templates. You can see the results in the table below: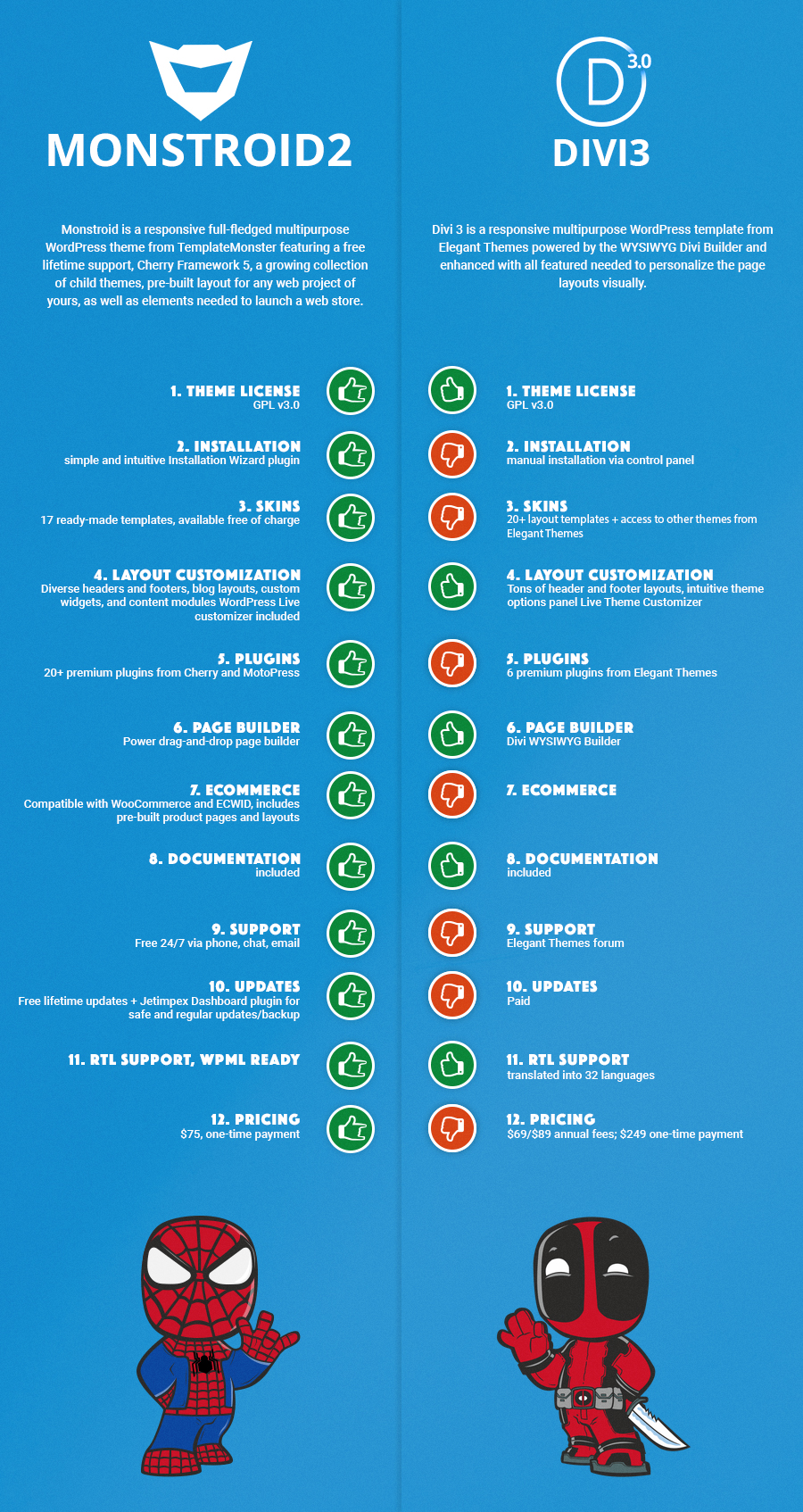 Wrapping Up
To conclude, I want to say that both Monstroid2 and Divi3 are top-notch, technically advanced templates that are distributed under GPL license and come with visual editors. At the same time, Monstroid theme appears to have a larger set of prebuilt plugins, lower price and better support. Divi3 theme lacks on these points, but brings you more skins that you can choose from.
I'm not advertising either Divi3 or Monstroid2 here. I've provided you the points, with which you can make an informed choice and go for a template that better meets your needs. Anyway, I wish you good luck in creating your website with one of these great templates!
Now, I invite you to speak up and tell me what you think about Monstroid2 and Divi3. Feel free to share your questions and considerations in the Comments section below.
Take care!