Interior design is an ever-evolving world, so finding new ideas for decorating your home can be difficult. Fortunately, Artificial Intelligence (AI) has made it easier to find interior design ideas quickly and easily. AI Interior Ideas Generator is a revolutionary new app that helps you get the most out of your interior design projects. This app lets you upload a photo of your space and get style ideas tailored to your home. The app then uses AI algorithms to search the world of interior design and generate ideas based on your specific needs.
The AI Interior Ideas Generator app is a great way to get inspired and find solutions to problems you may have with your interior design. This app covers whether you want ideas to decorate a specific room or need help finding the perfect color scheme. It also recommends app-specific products to match your style and budget. You can find the perfect pieces to transform your space with a few clicks.
The AI Interior Ideas Generator app is a must-have for anyone who wants to create a stylish and unique interior design. It offers an easy and convenient way to find solutions to any design problem and get creative ideas for your space. This app allows you to upload photos and get interior design ideas tailored to your home. If you're looking for the perfect way to get inspired and find solutions to your interior design problems, then the AI Interior Ideas Generator app is the perfect choice. Try it today and see what it can do for you!
What are the Benefits of using artificial intelligence for interior designs?
As interior designers, we are constantly looking for new ways to find solutions to the problems posed by our clients. Artificial intelligence (AI) is one of the latest technologies to be applied to the field of interior design, offering a range of potential benefits. AI can help designers find ideas, identify potential trends, and develop customized solutions to meet their clients' needs. AI can be used to analyze data from interior design projects and provide insights into how to improve them. By leveraging AI, designers can get ideas from a larger pool of sources, identify trends faster, and develop more creative solutions that better suit their client's needs.
AI can also be used to help designers create more accurate estimates of the cost of a project. Analyzing various data points allows AI to generate more accurate estimates than traditional methods. This can help designers provide more accurate quotes to their clients and ensure they are not over or under-charging for their services.
AI can help designers identify potential problems or risks associated with a project. By leveraging AI, designers can identify potential risks early in the design process and develop solutions to address them before they become significant issues. This can help save time and money throughout the project.
Overall, AI has numerous potential benefits for interior designers. By leveraging AI, designers can find ideas from a larger pool of sources, identify trends faster, develop creative solutions, generate accurate cost estimates, and identify potential problems and risks. AI can help designers create beautiful and functional interiors that meet their client's needs and exceed their expectations.
How Does AI Interior Ideas Generator Work?
Artificial intelligence Interior Ideas generators are a great way to see what your interior could look like in different design styles. With AI, customers can upload a photo of their space and see the results in various styles. AI will generate photos of the interior in various design styles, giving customers many options to choose from. Not only is this helpful in visualizing what the space could look like, but it also gives customers ideas for different design elements they can incorporate into their homes.
The different design styles vary greatly, from modern to traditional and from bright and airy to cozy and inviting. Modern-style interiors often feature clean lines, neutral colors, and minimal furnishings and accents. On the other hand, traditional styles use classic lines, warm colors, and plenty of rich textures and patterns. Bright and airy interiors feature lighter colors and furniture with open, airy silhouettes. Cozy and inviting interiors take advantage of darker colors, heavier furniture pieces, and soft fabrics and textures.
With an AI Interior Ideas generator, customers can better understand what their space could look like in any of these design styles. Visualizing your interior in different styles is the perfect way to find the look that works best for your space without having to commit to it immediately. It's also a great way to get creative and explore different design elements. AI Interior Ideas generators are an excellent tool for renovation or decorating projects.
What Kinds of Interior Design Ideas Can You Get from AI Interior Ideas Generator?
From Scandinavian and Contemporary to Tropical and Modern Farmhouses, many design styles exist. Scandinavian interior design is characterized by its minimalistic, simple, and clean look. The focus is on natural materials, light tones, and geometric shapes. Contemporary interior design is all about modern, sleek lines and bold colors. The tropical interior design draws inspiration from nature and is perfect for adding a bit of warmth and color to your home. Modern Farmhouse style is a mix of modern and rustic elements. It features natural materials and neutral colors, creating a cozy and inviting atmosphere.
If you want something more extravagant, Baroque, Bohemian, and Art Deco styles are perfect. Elaborate interior design is characterized by its ornate and luxurious aesthetic. Bohemian style is about eclectic and colorful elements, creating a unique and inviting space. Art Deco is a classic style characterized by bold, intricate patterns and luxurious materials.
You can choose Modern, Minimalist, Industrial, or Mid-Century Modern styles for a more modern and minimalist look. Modern interior design is all about contemporary lines and neutral colors. Minimalist style is about simple, clean lines and a few carefully chosen statement pieces. Industrial style is all about practical and edgy elements, while Mid-Century Modern style features sleek lines and vibrant colors.
No matter your style, Interiorideas.ai can give you the creative ideas and inspiration you need to achieve the look and feel you desire. With its AI-driven technology, you can easily explore different design styles and visualize your interior in various styles. Unlock your interior design creativity with Interiorideas.ai!
How to Get the Most Out of AI Interior Ideas Generator?
Here are some tips to help you make the most of this fantastic AI-driven design tool.
The first step is to upload a high-quality, wide-angle photo of your space. AI uses this photo as the source for its design ideas, so the better the photo, the better the results you'll get.
Additionally, make sure you consider the lighting and angles of your photo as specific lighting and angles can help the AI better interpret the design needs of your space. Additionally, when you upload your photo, provide as much detail as possible about your space, including the size, dimensions, and any extra furniture or accessories you want to include. This will help the AI create a more accurate design plan for you.
Finally, keep an open mind regarding the design results you get. AI is still in its early stages and may generate some unexpected results, so try to be open to new ideas and think outside the box when creating the perfect interior design for your space.
Examples of Ideas Generated from AI Interior Ideas Generator
All these pictures are generated using Interiorideas.ai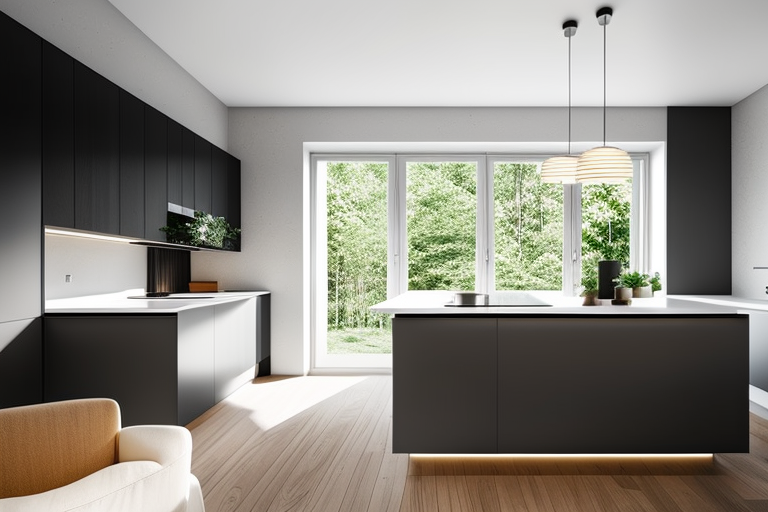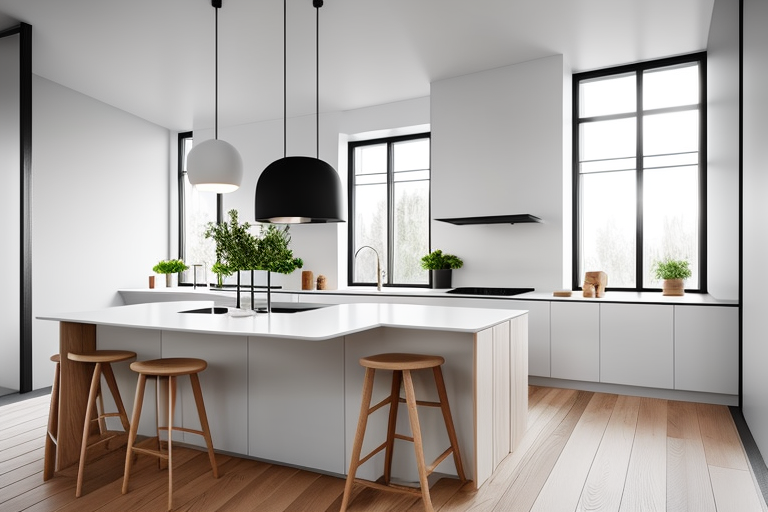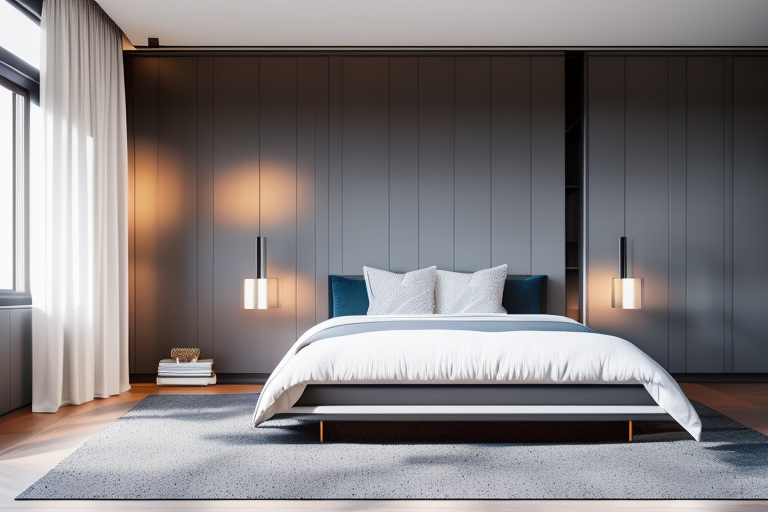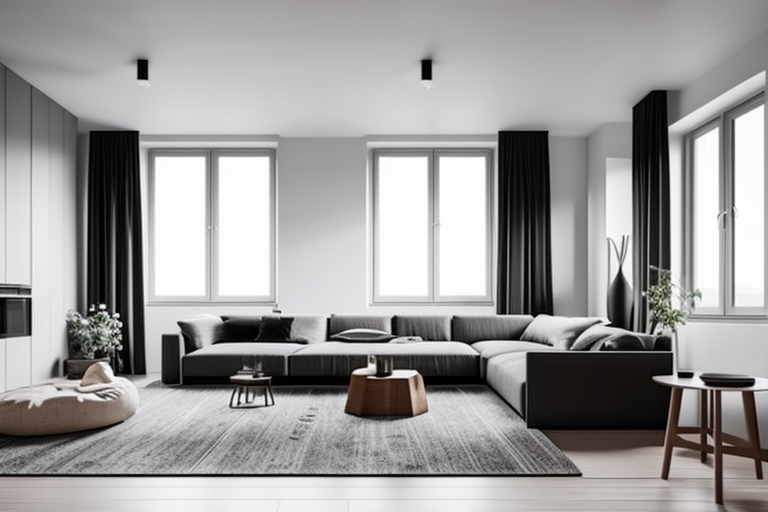 Conclusion: The Advantages of AI Interior Ideas Generator for Interior Design
The advantages of Interior Ideas Generators for Interior Design are clear. Not only does it give you access to an expansive library of ideas and inspiration, but it also saves you time and money. You no longer need to search the internet for ideas and spend hours shopping for the best deal. With the AI Interior Ideas Generator, you can quickly and easily find your home's perfect interior design ideas. Plus, you have the added benefit of knowing that you're getting the best possible deals on the items you need. So, if you're looking for an easy and efficient way to update your home's interior design, the AI Interior Ideas Generator is the way to go. Stop wasting time and money and get the perfect interior design ideas today!