There is no better way to organize information on pricing of services and products other than creating tables. This strategic analysis of services gives better product detailing to the clients. There are a lot of ways to use tables on the websites. However, when it comes to WordPress, the lack of tables support beats the overall effectivity of this content management system. This is where WordPress pricing table plugins come to play their role.
Plugins are indispensable part of WordPress plugin development ecosystem because of the fact that they provide necessary features that core WordPress fails to deliver. In this write-up, we are going to talk about some of the most important WordPress pricing table plugins. The core job of these plugins is to create tables but for different purposes. Here is more on the effectivity of this plugins.
TablePress
As a WordPress table plugin, TablePress is available for free. The plugin helps in creating HTML tables. TablePress helps in importing data from different sources. The extended support for Excel, HTML, CSV, and JSON makes it more prominent.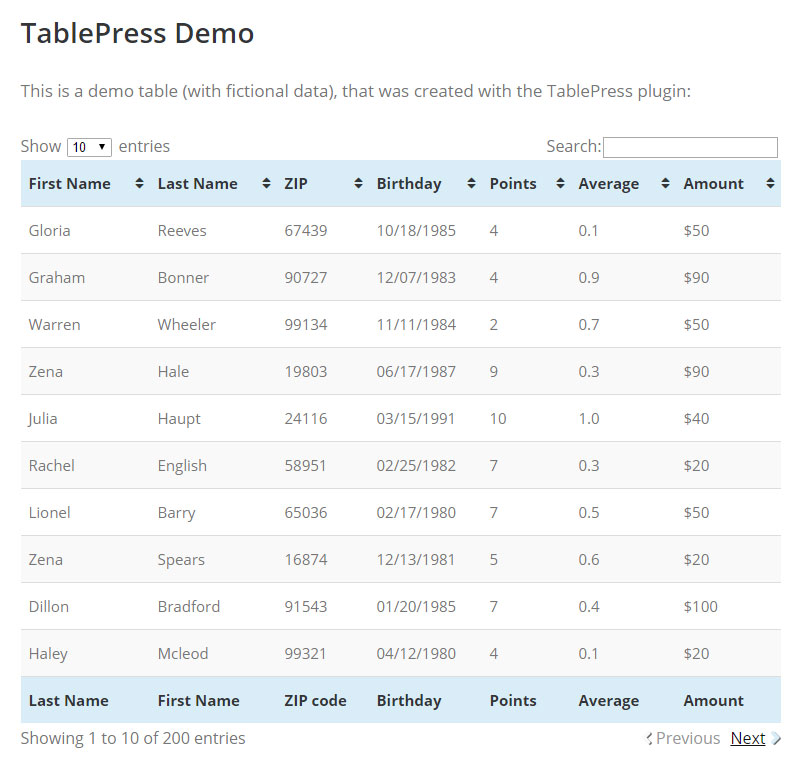 Key features of TablePress
Multilingual and pagination support
Table customization facility with CSS
No coding required to create tables
Ling to plugin:
https://wordpress.org/plugins/tablepress/
Pricing Table Builder
Another great pricing table builder from Sygnoos. This builder gives you right tools to craft your own pricing table in your business website or blog easily and fast without any writing single line of code. If you are in eCommerce sphere and you want your product to be sold, this pricing table builder is just the thing you need!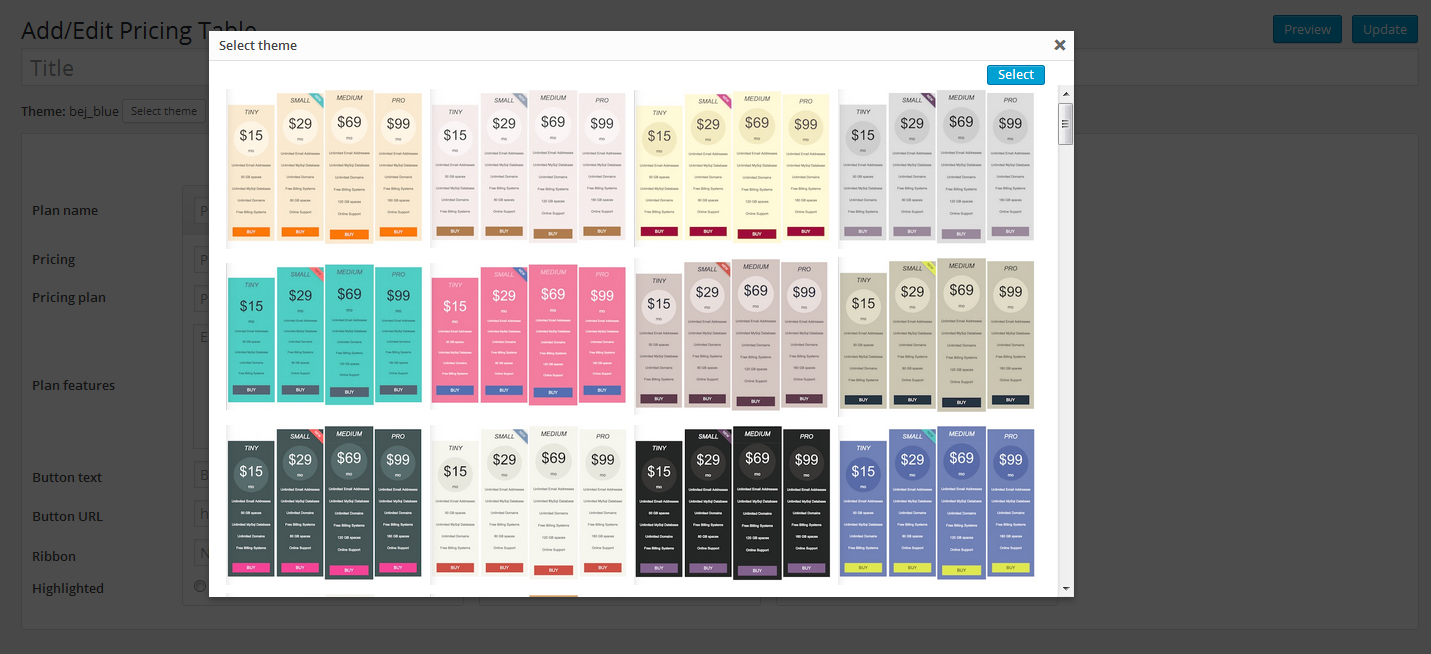 Ling to plugin:
https://wordpress.org/plugins/pricing-table-builder/
Simple Table Manager
This plugin is just exceptional when it comes to editing table records as well as to export them to CSV files. With this plugin in the use, it becomes extremely easy to search and sort the table records. Working with this is easy as it does not require additional MySQL and PHP knowledge.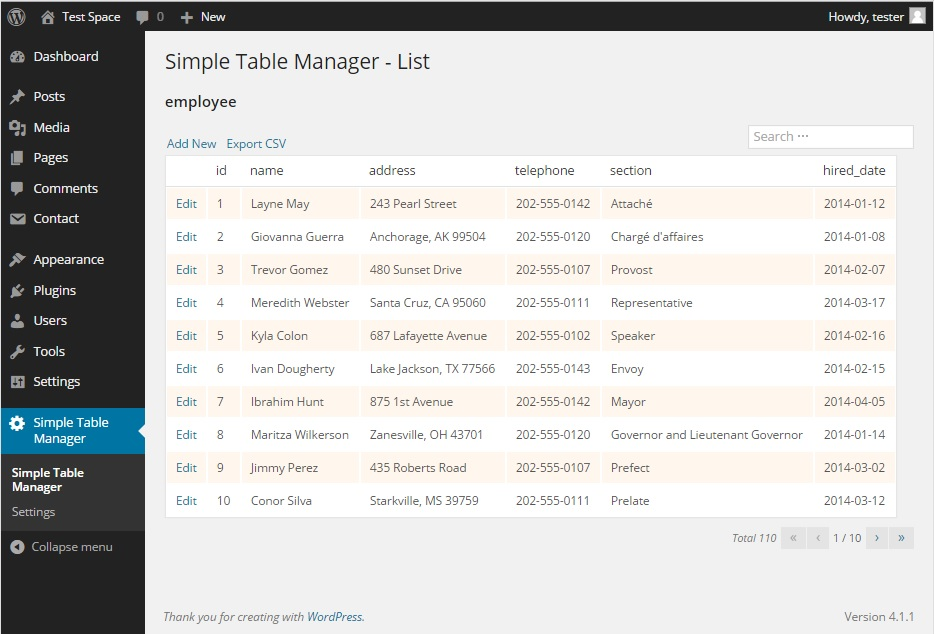 Key features of simple table manager plugin
Search and sort table records
No additional knowledge of PHP required
Export table records to a CSV file
Ling to plugin:
https://wordpress.org/plugins/simple-table-manager/
PriceFish Pricing Tables
PriceFish is one of the smart plugins that are there to help admin in publishing pricing table. The pricing table can be published on the WordPress page or after the content. The use of this pricing table helps in building price and feature table of products in an easy way.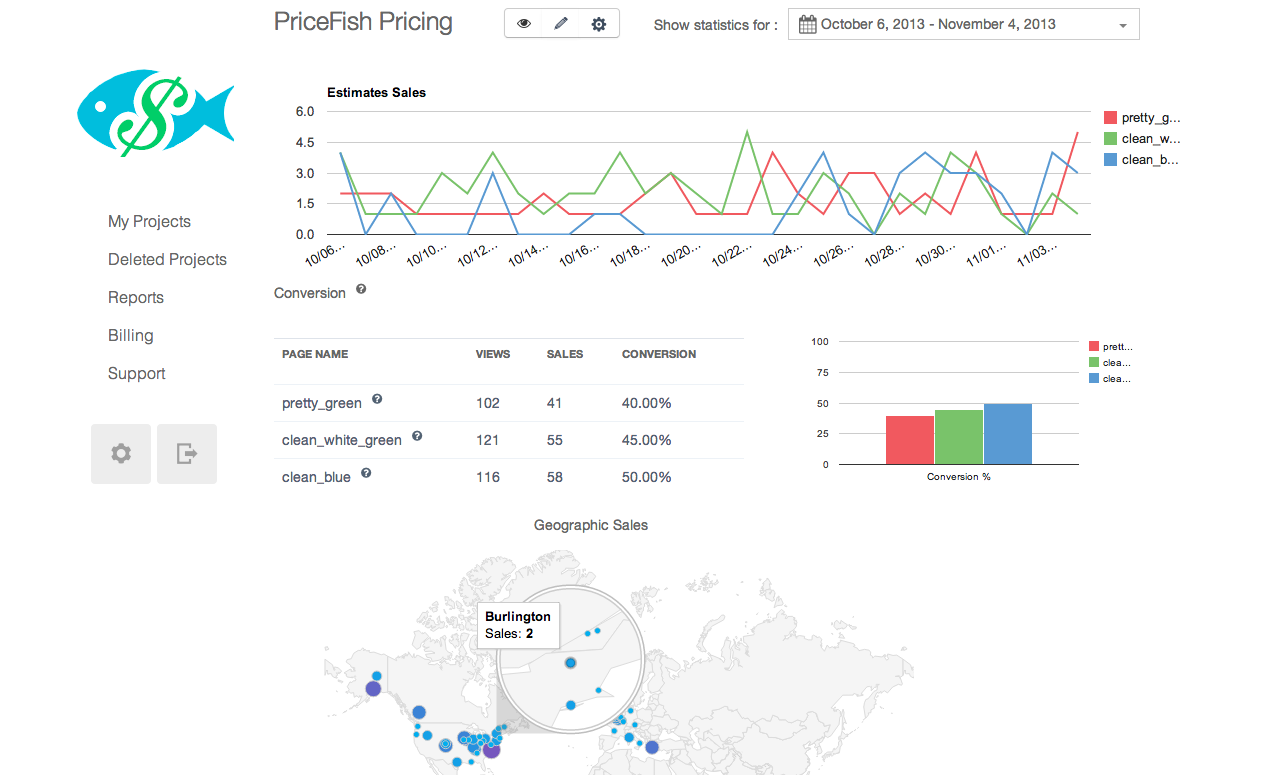 Key features of pricing table plugin
Ease of building the tables
Feature and product price is easy to list
Needs additional sign up to create new pricing table
Ling to plugin:
https://wordpress.org/plugins/pricefish-pricing-tables/
CSS3 Responsive Pricing Table
CSS3 responsive pricing table plugin is a premium WordPress pricing table solution. It has a responsive layout and compatibility with Multisite WordPress installation. This plugin has been developed by keeping CSS in the mind as a result of which it is lightweight and efficient.
Key features of CSS3 responsive pricing table
Intuitive admin panel
2 table styles, 20 different color variations
Unlimited columns and rows
Ling to plugin:
http://codecanyon.net/item/css3-responsive-wordpress-compare-pricing-tables/629172
WRC Pricing Table
WRC pricing table is just exceptional for customizing a unlimited number of rows as well as columns in your table. The plugins helps and handles the pricing table by using simple shortcodes.

Key features of WRC pricing table
In-depth customization menus
Includes simple animation
It has icons for tics and crosses
Ling to plugin:
https://wordpress.org/plugins/wrc-pricing-tables/
Visual Composer Pricing Table Add-On
Visual composer pricing table add-on falls under the category of responsive plugins that help in customizing text colors and pricing table's background. This lessens the hassle to work with a predefined set of templates.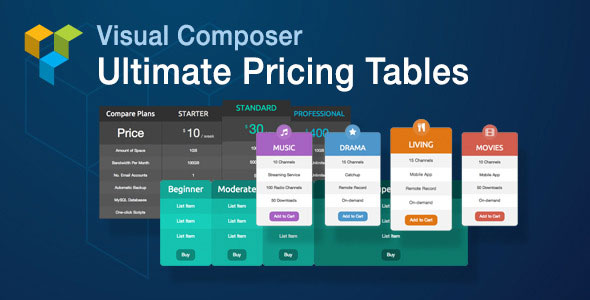 Key features of Visual composer pricing table add-on
Call to action boxes
Transparency effects
Fully customized background and text colors
Ling to plugin:
http://codecanyon.net/item/visual-composer-ultimate-pricing-tables-addon/8038698
Go Pricing -WordPress Responsive Pricing Tables
The best thing about Go pricing- WordPress responsive pricing table is that it supports different media elements. The media elements include audio, video, images and maps as well. This plugin has a collection of 250+ templates designs to pick from. Fully customizable tables make it easy to things like changing cell spacing and assigning different colors to varied columns.
Key features of Go pricing – WordPress responsive pricing tables
250+ template collection
Responsive layout
Unlimited buttons
Ling to plugin:
http://go-pricing.com/
Conclusion
This is all about some of the most exceptional WordPress pricing table plugins. All these plugins have exceptional features and do their part of the job in an effective way. With the use of these plugins, the effectivity of the WordPress websites goes to all new level altogether. Moreover, in this highly competitive business world, customer satisfaction means a lot. Thus, the use of aforementioned plugins can help you arrange the information over the website in a more professional way to earn the satisfaction of the clients.